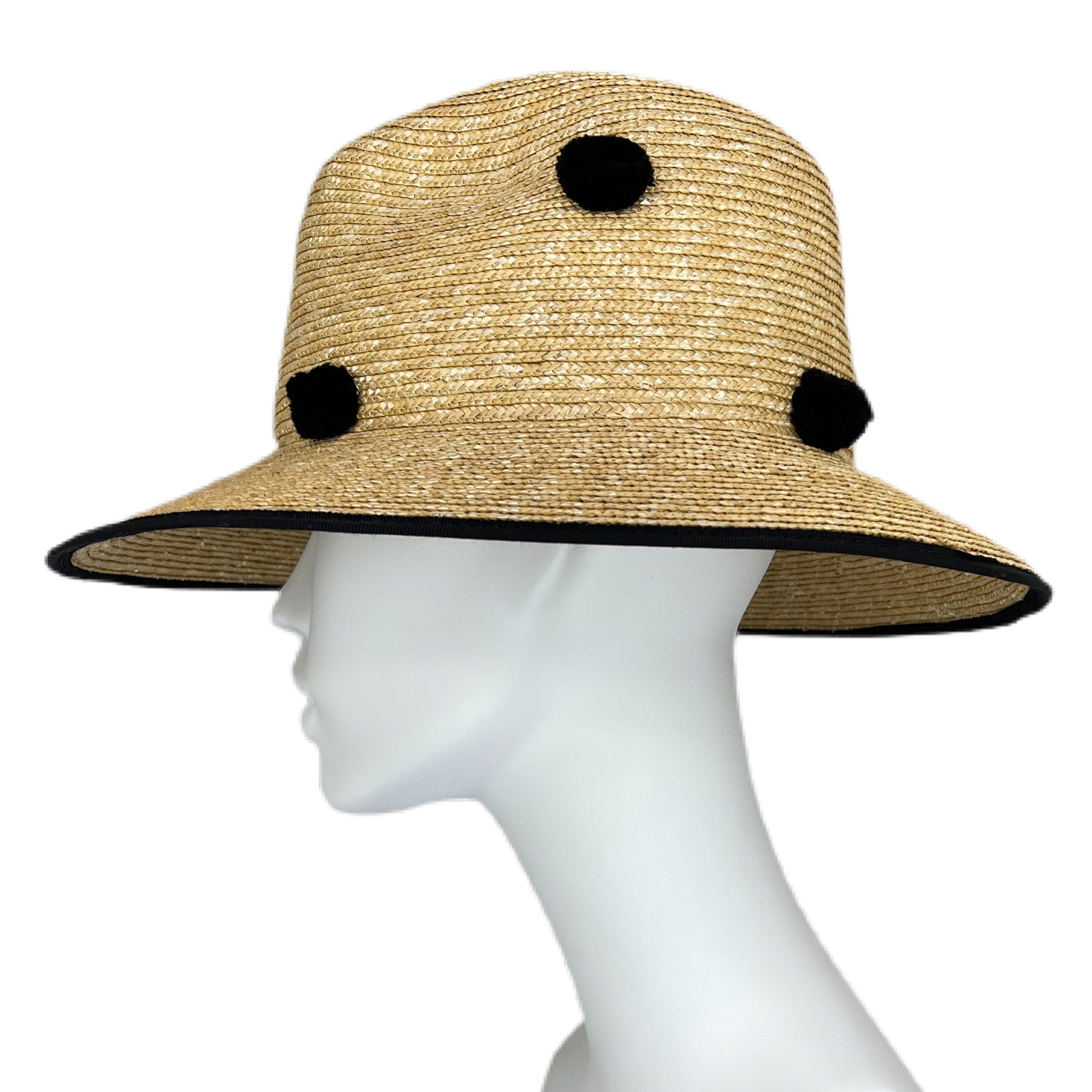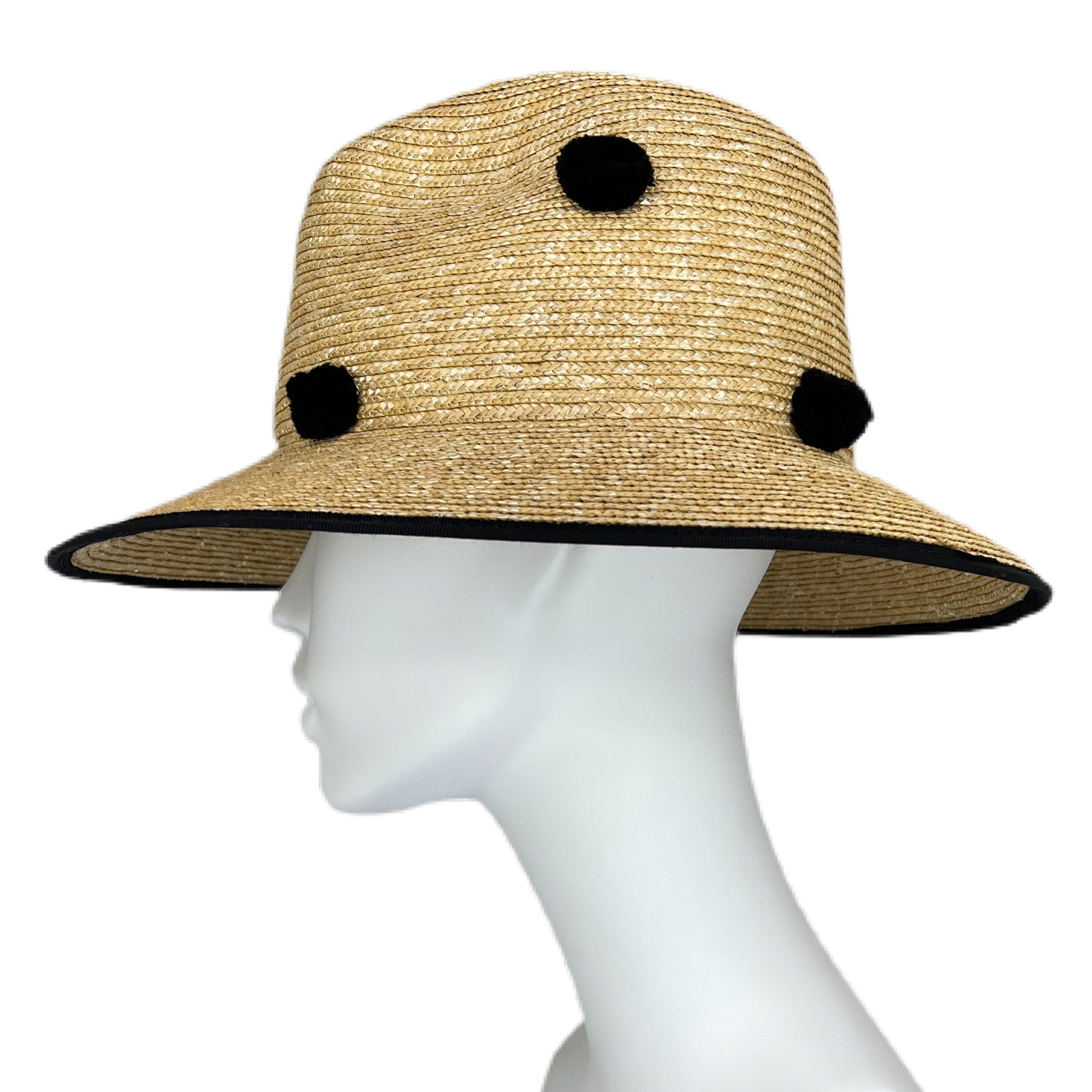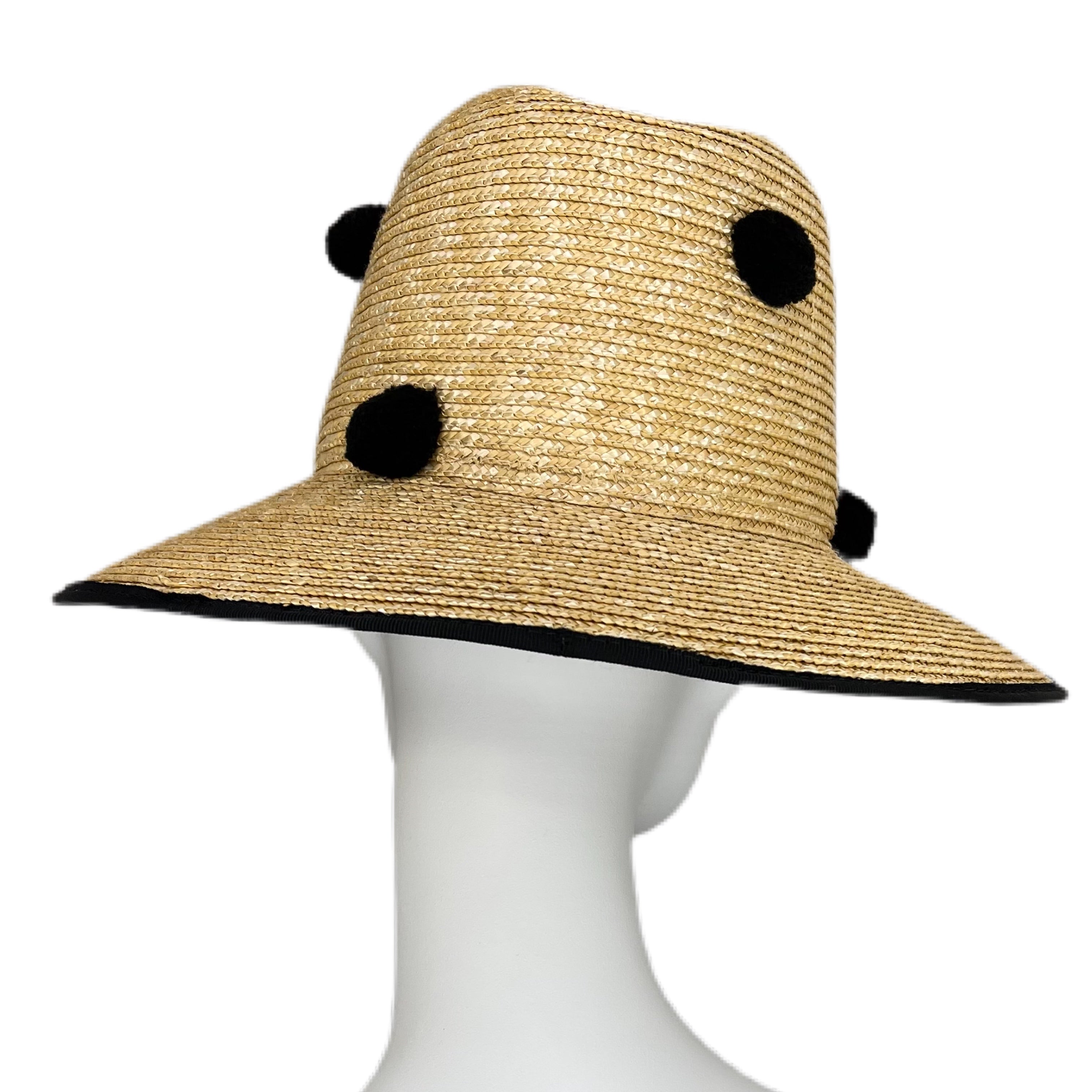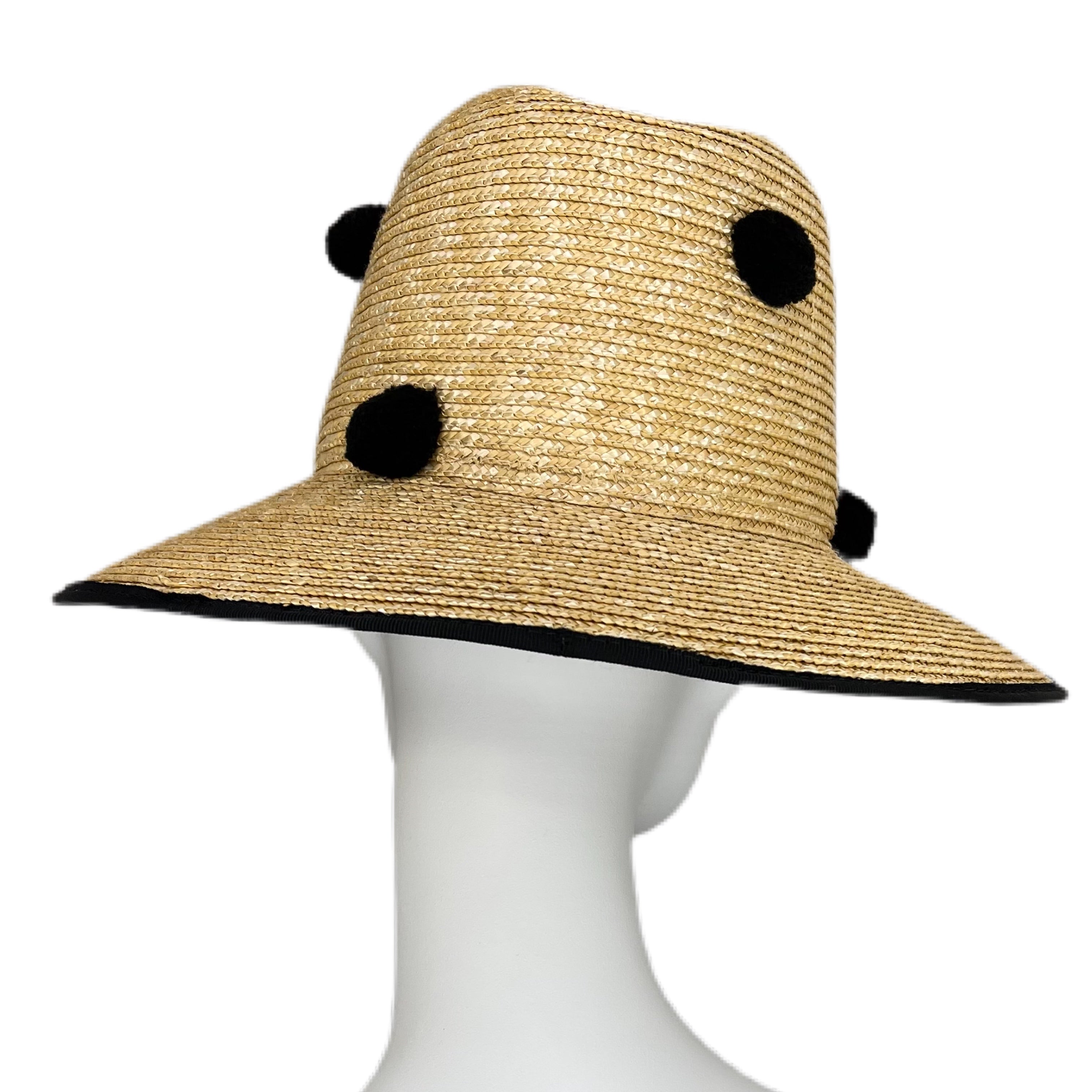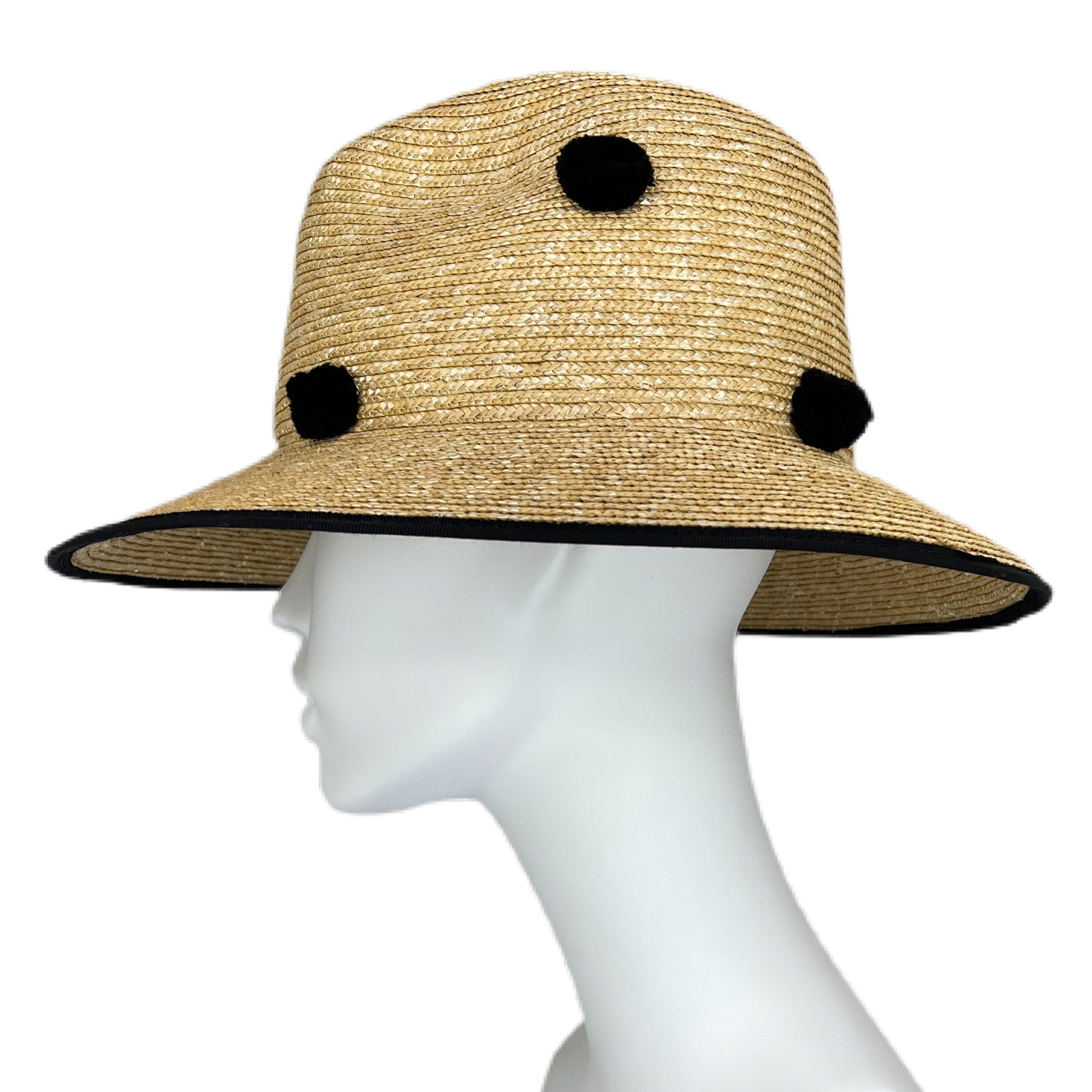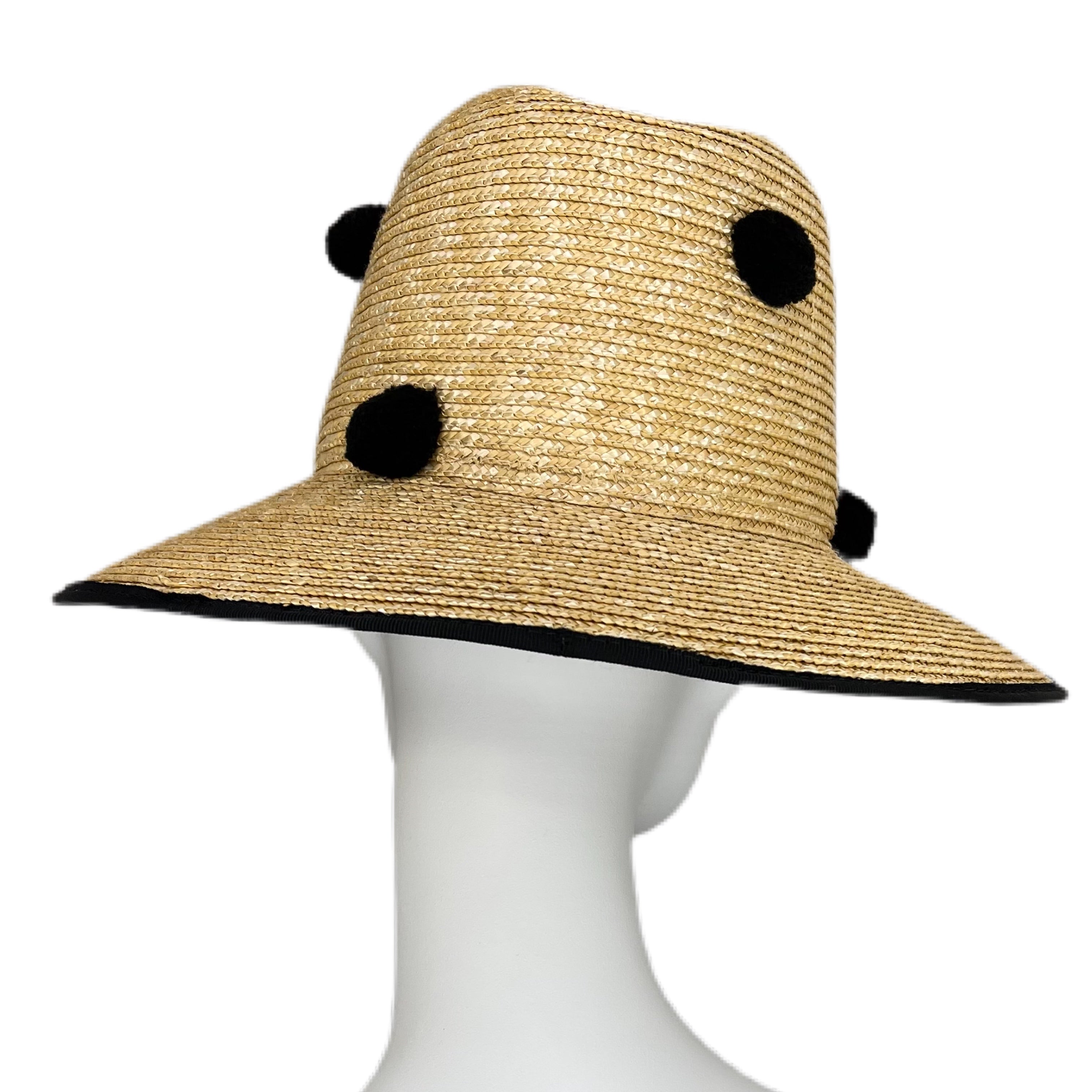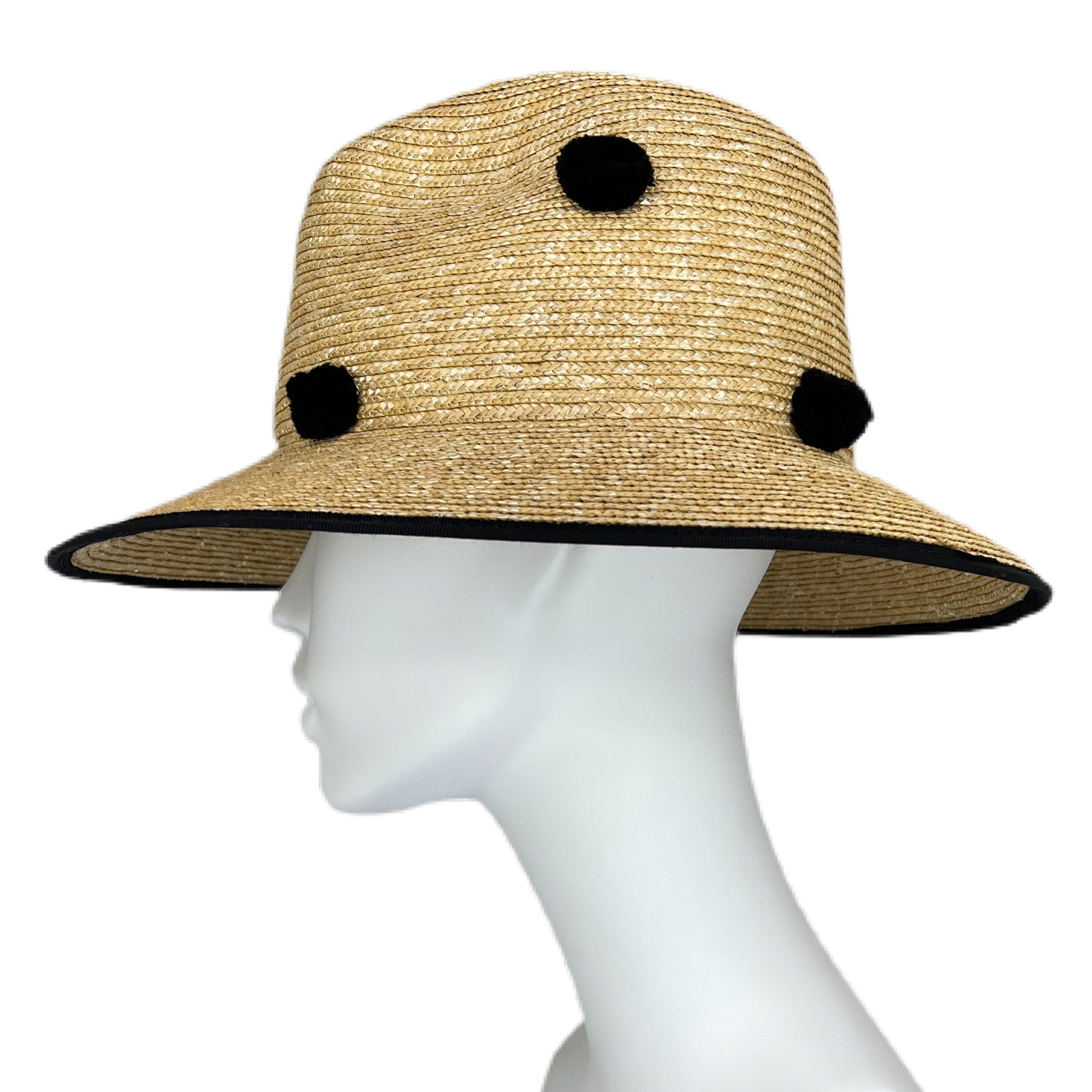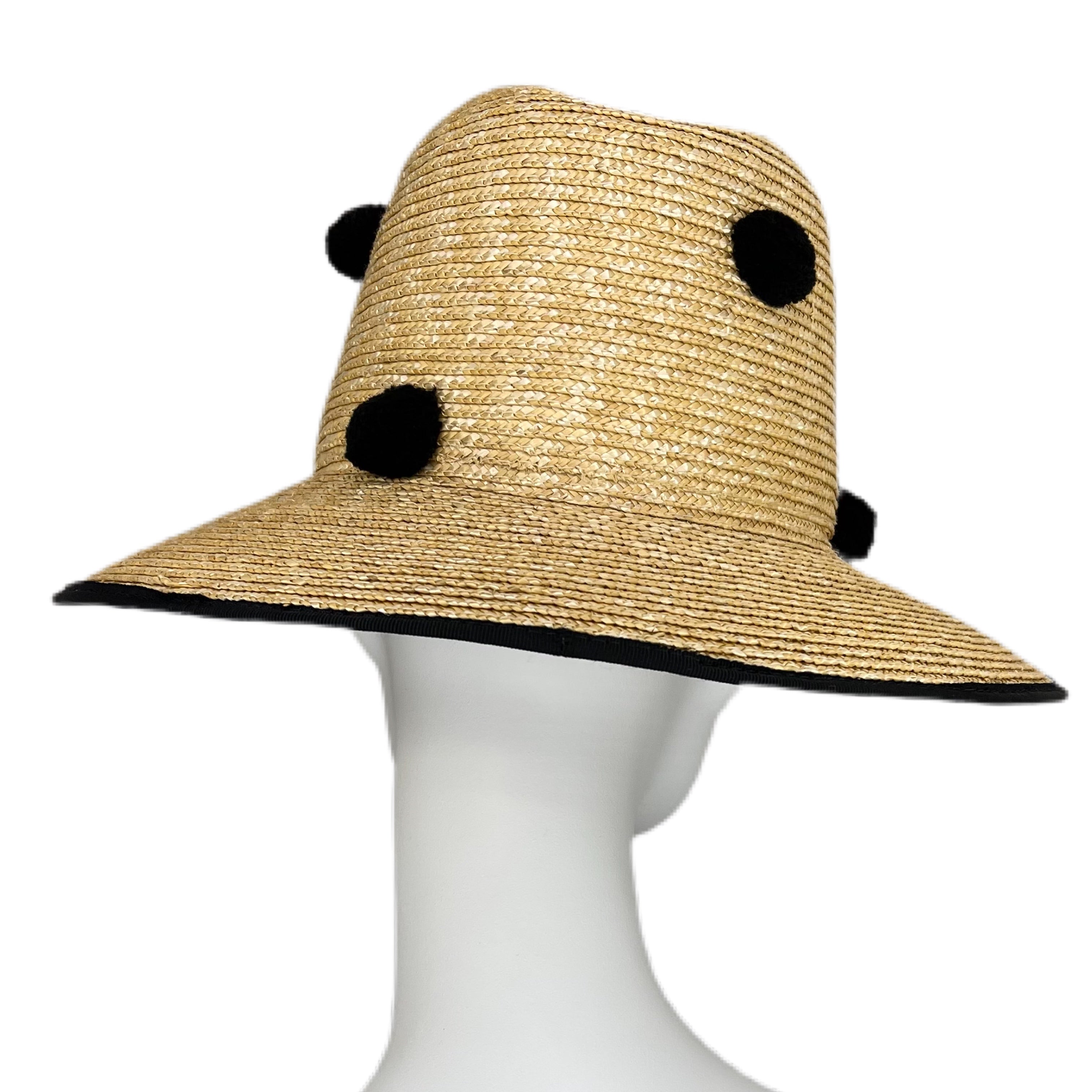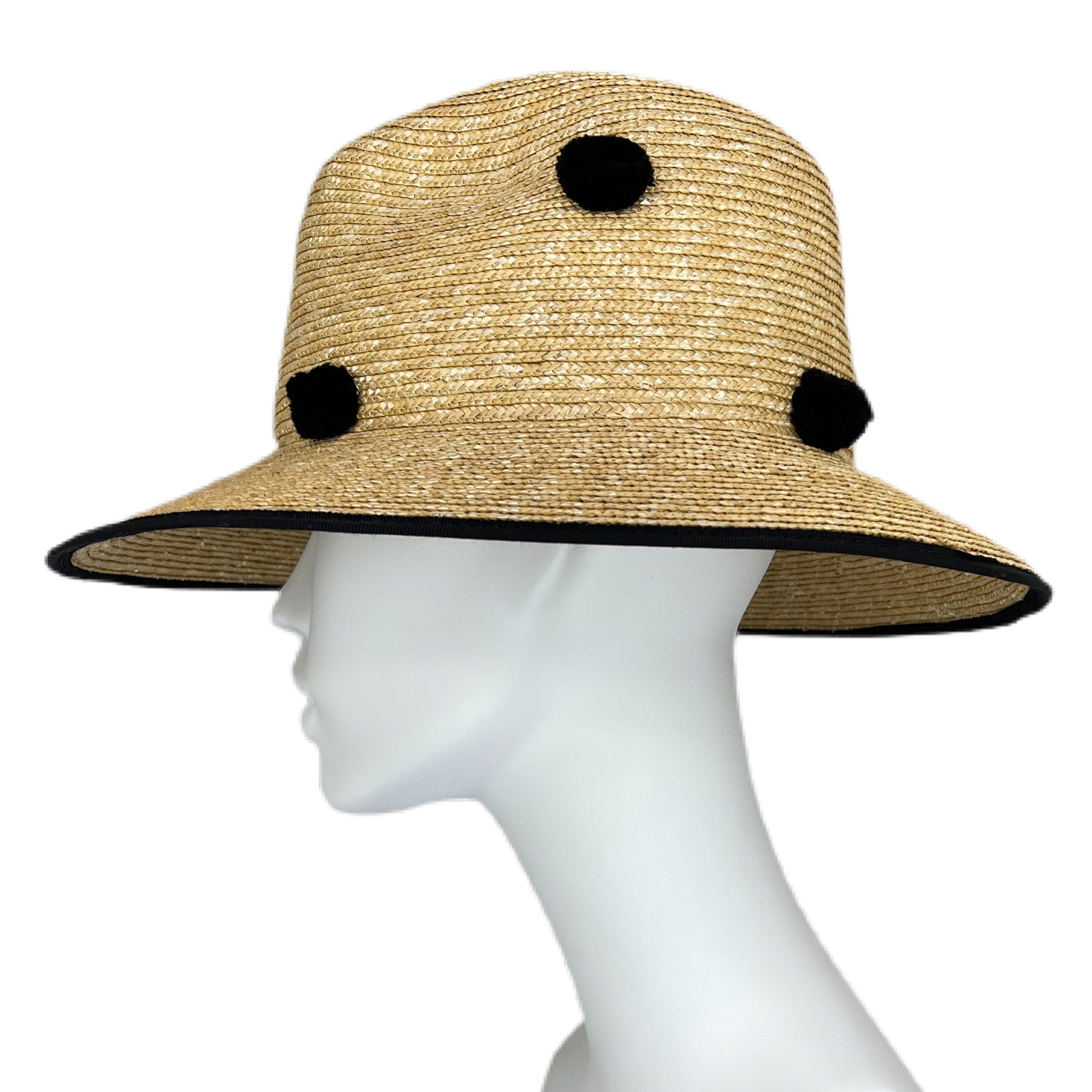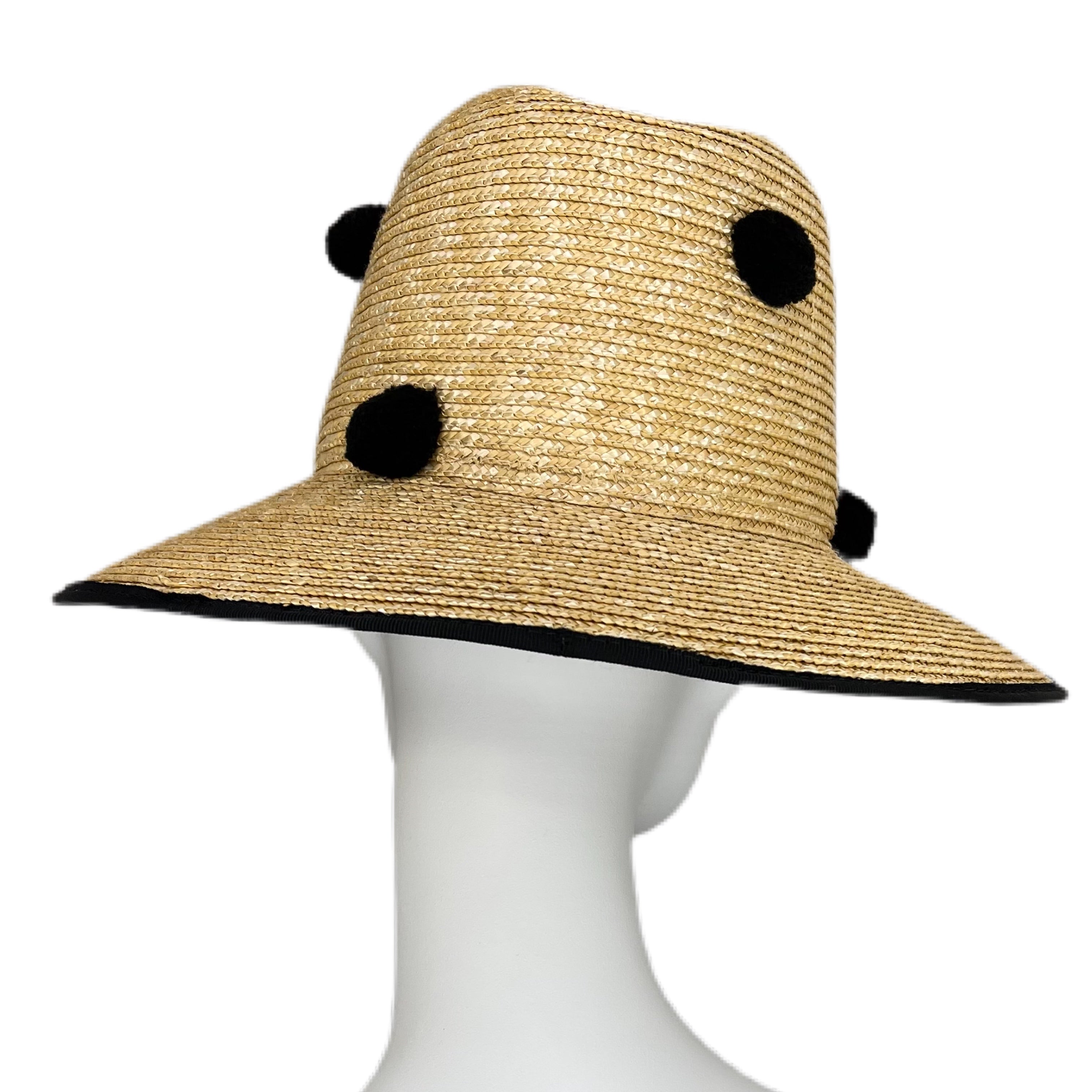 Tracy Watts Pom Milan Fedora
The Pom Fedora by Tracy Watts is a hand sewn milan straw fedora trimmed with pom poms. Fun and playful, this straw fedora offers a great deal of sun protection and breathability. Milan is well known for it's cooling effects. 
PRO STYLE TIP: Treat this color straw as a complete neutral and ignore the black pom poms. This hat matches EVERYTHING, and we mean it! Dress this fedora up or down depending on your outfit and the occasion. Chic enough to wear to Synagogue or church and easy enough to wear on the beach!
Headsize: Available in a S/M (approximately 22.5") and a M/L (approximately 23.5"). This hat can be made larger or smaller by approximately one inch upon request.